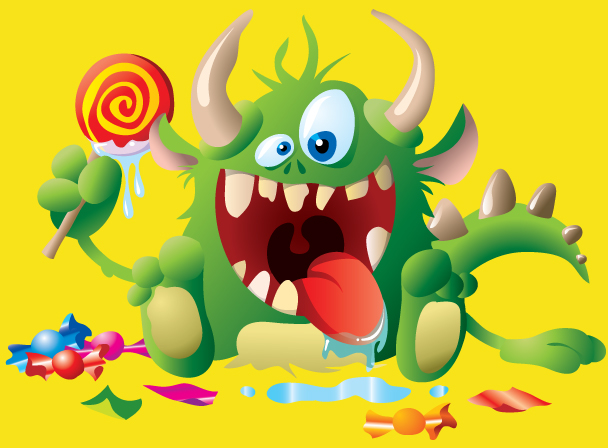 Sugar and Emotional Disaster
I made a rather important self discovery on Christmas Day. Tara and I had spent Christmas Eve at my parent's place overnight and were there for Christmas Day. Enjoying time with family for the holiday. I was also enjoying a little too much indulging in sweets that aren't normally a part of my day to day diet. Christmas Eve there were chocolates and drinks and sweets. For Old Meegan it was a drop in the bucket, but for Meegan in the here and now it was sugar overload and it became dramatically apparent on Christmas Day when I had an absolute emotional melt down. I felt totally alone in a room full of my family, I couldn't stop crying and my self worth plummeted to sewer depths. It wasn't a pretty picture and in the midst of the tears it hit me. THIS IS WHAT I FEEL LIKE WHEN I EAT SUGAR. Hello light bulb moment.
My Coach Mara knows what I'm talking about: "Sugar makes me crazy. It makes me yell at the people that I love, and feel like my body is overrun by an army of insane feelings running every which way all at one time.  It makes me self-conscious, paranoid, alarmed, terrified, and sad."THIS IS IT EXACTLY. Consuming sugar takes away my control and my sanity and it feels all over awful.
Then and there I made the decision. No more sugar. And I haven't had any sugar since. And guess what?
My emotional stability has been completely normal. I feel much more in control of my mind and my body and even my self worth.
DUH.
You would think after all that I have been through on this life changing journey that that particular epiphany would have occurred to me with the same magnitude before now. But there it is. In all its enormity. And frankly the timing couldn't be better.
Looks like Santa delivered exactly what I asked him for.
Life Beyond Sugar
In the days of clarity without the sugar monster making me crazy I'm slowly rebuilding my confidence. I'm finding a grove again and a new routine and it feels good. My mind and my body feel ready for change again. I'm building a foundation to regain my strength and confidence and it feels good.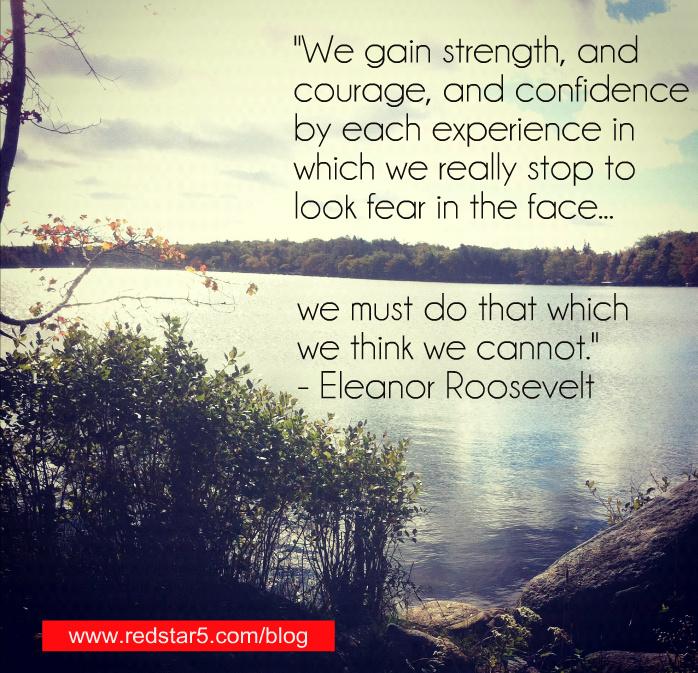 Conquering Fears
The fear of new things in the land of fitness has gotten less as time goes by and my life is full of activity. I remember how scary it felt the first time I:
met with my trainer,
the first race I signed up for,
trying my first mud-run,
signing up for PN's Lean Eating,
meeting Tara and Val for the first time and working out in a hotel gym,
(some days just getting out of bed and hauling my ass to the gym is scary.)
This week I prepared myself for new adventures in fitness. And I will admit I went into with some trepidation. But what I'm learning is, the scary stuff is usually the stuff I really need to go for.
Step One – The Swimming Gear
This week Tara and I took a gift card from SportChek (who we love) and went to find me a swimsuit and swim gear. I have a bathing suit. One I can wear to the beach or the pool for bobbing around in the water. But I did not have a suit that I could use to swim some laps. I took about half dozen suits in my size into the change room and after a few disasterous attempts with suits that were frankly hilarious and made for bodies sans any curves I found a suit that felt good and held all my bits in place. Success! I also picked up a swim cap and some goggles and I was set.
Step Two – The Pool Fear
I know how to swim. That wasn't the scary part.
I've been to gyms, that wasn't the scary part either.
I think it was the new activity, and in part knowing I was going with Tara who is now so very at home in a big athletic centre. But I also knew I could do it. Just like all my firsts before, getting myself there was the hard part. Once I was there I just did it. We went to the Canada Games Centre this morning. Our plan was to be there early for a run on the treadmill and then hit the pool for some laps. This involves all kinds of relatively foreign things for me. Big athletic centre, changing room where my loose skin and wobbly bits are in site of others, a pool where my confidence in lane swimming is none existent.
But here's the thing. When you TRY stuff you uncover things. I just tried.
I got on the treadmill, ran the better part of a 5K in 30 mins. I was happy.
We changed into our swim suits and headed for the pool. I had Tara to tell me what to expect. I had goggles with a prescription so I wasn't blind in the pool. I'm still not confident at all about this freestyle swim business and putting my head in the water for three breaths. But my breaststroke isn't too shabby. I managed to swim 16 lengths or 8 laps today. And I didn't die. Nothing bad happened and no one pointed any fingers and laughed. I did it. And now I know I can do it again. And I will. Next weekend.
Moral of my fitness story time and time again is, just try it. Even if it's scary. You may just find something you really love to do.