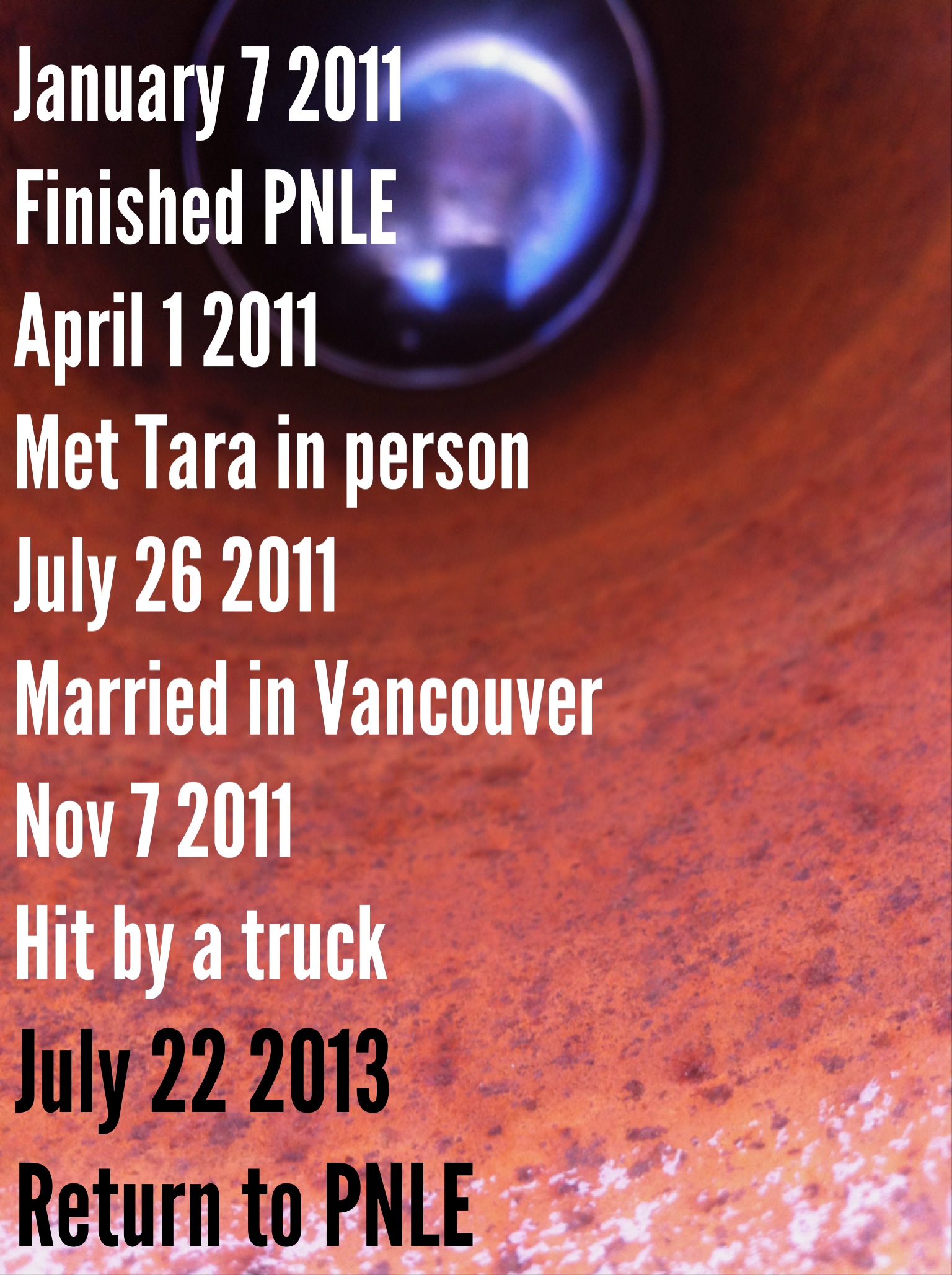 There are times when you really have to take a look at where you are. You know, like on January 1st or your birthday, when you reflect back on the year before and you decide to make some changes.
I'm at one of those points, but not because it's my birthday and not because it's a New Year. Although maybe in some ways I don't really understand yet, it IS a new year for me.
Counting Days
It's been exactly 624 days since I was hit by a truck.
It's been 623 days since Tara arrived here in Halifax with me.
And as of yesterday it's been two years since Tara and I were married in Vancouver. That's 670 days of having the greatest support in my life as my legally wedded spouse.
It's also been 932 days since I completed Lean Eating for Women on January 7, 2011.
For 308 days I was able to maintain my weight loss within 10lbs of my PN final weigh in. Until the accident. Even in this recovery, even with the pain, even knowing I needed help from experts, in my head I still think of myself as self-reliant. I still like to think I learned something when I learned how to push my body and lost that 120lbs. I can say with a certain degree of pride that I still tried my damnedest to keep moving while I was recovering. I can say that I was more active and ate more whole foods than most people I know even over the last 624 days. But while recovering, while learning to live with pain, while emotionally riding a roller coaster of feeling good about small triumphs and gasping for air in crushing defeats, my weight and my measurements have continued to creep upwards. And with it the panic rises inside me. So many of my clothes don't fit anymore. I look at photographs and I can see the weight on my body and on my face and I struggle not to compare with where I was before.
In between
Despite everything it was a struggle for me to admit that I needed more help than I already have. I felt like I was just letting everyone down (including myself) as my efforts day to day just continued to add up to more weight on the scale. But I can't give up. I can't just keep letting this slow creep take me down. So I had to make a decision. I had to decide what the action plan was going to be. And it was easier said than done.
I knew there was a new cohort of PNLE starting this July. And I started talking about joining again. I spoke the words out loud and I asked the people who have supported me through everything so far if they would support me again if I went for it. And I got resounding love and support.
If my efforts alone were enough, if the things I have learned about my body before the accident were enough, I would be back to my maintenance weight all alone. And that's the funny thing about change. It takes a lot more than your own self-preparedness to get you there. You need help, sometimes more help than you want to admit you need. And it's what I need right now. I need help so I can figure out how to live in the body I have now and how I can use the body I have now, pain and all, to get back to a place with weight and with fitness that feels like me.
 Asking for help and making decisions
So today I'm a week into the Program. One habit at a time I will make progress. Each day with decisions and hard work I will rebuild my strength – both physical and emotional.
So 360 days from today I will find myself stronger and fitter than ever before, with or without pain.
When Tara and I celebrate our third anniversary I will be able to look myself in the mirror and be confident that I made a tough decision to change and make that change with a community of support behind me.
I'm grateful.
Grateful for courage enough to go back to a Program that helped me solidify habits that I believe in.
Grateful for support in my decision from someone who introduced me to PN in the first place and has been a key to me not losing my mind in this emotional roller coaster of a recovery process.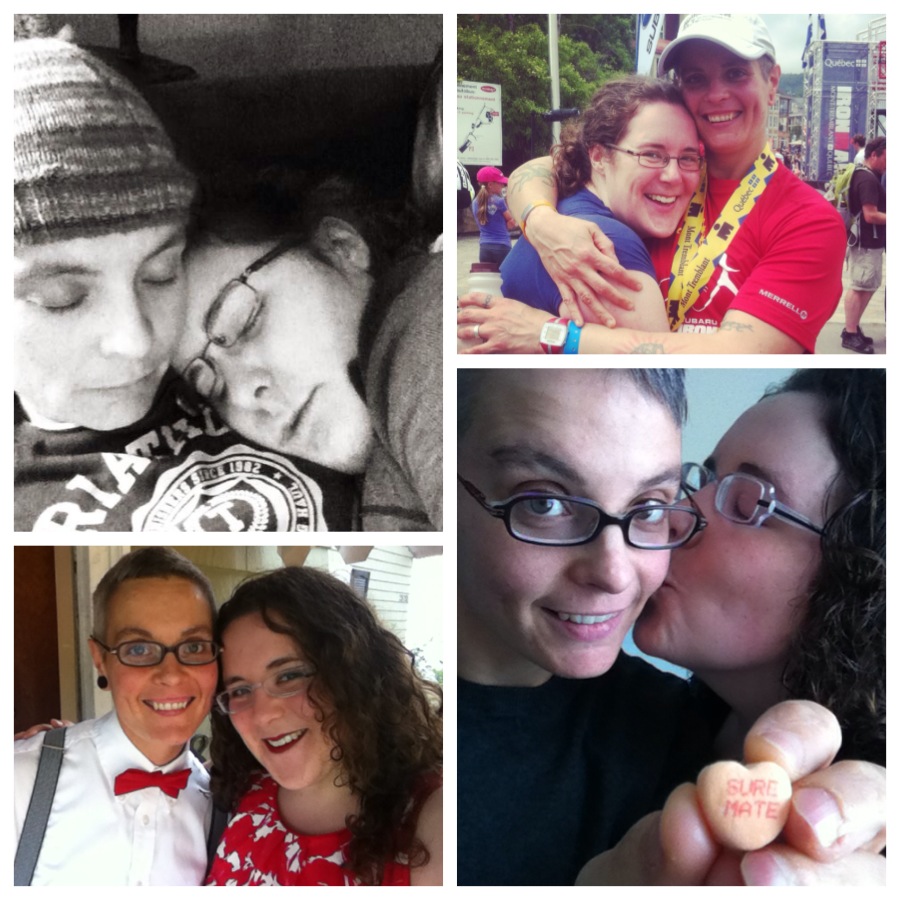 Grateful most of all for a partner who loves me no matter what and supports my decisions with all of her heart, body and actions every. single. day.
Here's to the next 360 days and to a whole lot of change…one thing at a time.