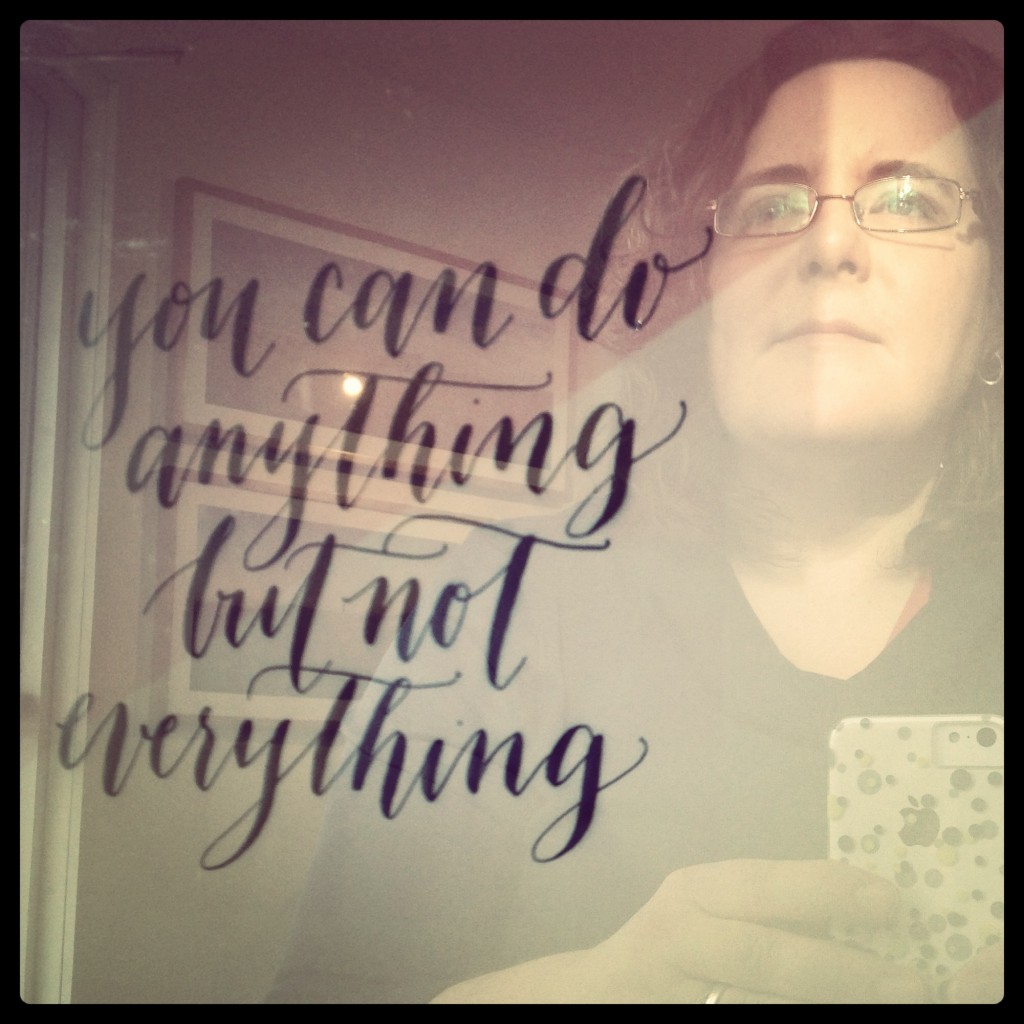 I've been thinking a lot about the WHAT that I plan on tackling in 2014.
And then I started thinking more about the HOW I was going to tackle all of those WHATs this year.
While in the pondering procress I read this article.
It's all about forgetting goal setting, and talking about how it's not the goals that actually help you achieve, it's the systems you set up that get you there that really make the difference. And I realized something…
That's actually my philosophy. It's part of why I love PN so much. It's never been the desire to lose fat or get stronger or be faster that gets me there. It isn't actually having lost the weight or being stronger that make me happy. It's the habits I build and the steps I take consistently everyday that make me feel good. It's the system I set up for myself that can either help me progress or drag me downward.  Having a goal can actually suck me down a notch or two, it reminds me constantly that I'm not happy where I am right now. For two years now I've had the goal of "getting back to where I was." Losing the weight again. I'm not there. It's like a dark cloud hanging over my head reminding me I'm not worthy. And that's bullshit.
I really love James Clear's last line: "I think I'm going to officially declare 2014 the "Year of the Sloth" so that everyone will be forced to slow down and make consistent, methodical progress rather than chasing sexy goals for a few weeks and then flaming out." And I think it reflects exactly what I've been craving. A reason to slow. the. eff. down. A reason to feel good about all of the little decisions I make in the run of the day that are votes for me. 
Breaking down the Systems
Lucky for me I'm already in PNLE so I've got built in daily systems to go by. I have a daily habit to focus on. I have a workout to get done. I have a daily lesson to absorb. All I have to do is follow suit. Use the system. Every day follow through. Consistency always has been the key for me and it never fails to make me feel better. The more I refine the system and follow through with the basics the better I feel. And if the past is any indication the better my results.
I know I'm craving some change right now. So much so that yesterday I had a conversation with T about not continuing with the second half of the LE Program and finding something new all together. I thought about it a lot yesterday. Whether the change I'm craving has something to do with LE. Instead what I think is that the change I'm craving is internal. At the same time as wanting to slow down and chill out about the weight and the scales, I want to find myself pushing harder. Following through more. A desire to get a whole lot stronger physically. Especially now that I know that the pain is what it is and pushing myself physically now isn't likely going to cause more damage.
I'm want to shake things up a little. Find what I love in my workouts again. I did my intervals this morning with my kettle bell. And I realized I missed my kettle bell. I liked that it made me feel strong. I liked that I could push myself with it. And I liked how I felt after. It brought me joy. huh. go figure. Something I have in my own home, something that's part of the PN system. And I liked it. There was that feeling that I've been missing. I want to chase that feeling.
Numbers are just numbers
I'm also finding myself letting the status quo with my weight and measurements get me down. I'm giving that information WAY too much power. I really like the idea of releasing the power of the scale and measurements by just making them a "feedback loop". James Clear says in that article that, "feedback loops are important for building good systems because they allow you to keep track of many different pieces without feeling the pressure to predict what is going to happen with everything. Forget about predicting the future and build a system that can signal when you need to make adjustments." For me this is the perfect way to redefine how I look at the data from my measurements and weight each week. It can help me know when to make some changes to my system. Period. Full stop. No need to bury my head in shame because the scale spun too far in the + direction instead of the -. No need to feel like a failure if my measurements aren't down. They aren't related it's just data.
I've spent too much time in the last two years allowing what the number on the scale said define my own worth. 2014 is the year of worthy. No more. It will creep around, all of the bad habits do that. They sneak up you. But I'll stay aware. I stop letting it scare me. When it sneaks up behind me I'll try and steal the power back until there's no more sneaking.
The Value of Goals
I'm not saying this renders goals essentially useless. Absolutely not. I just think this is a fantastic way for me to reframe how I take on a new year. I love the idea of starting fresh. I love the idea of focusing on my systems and the rest following me. Like James Clear says "None of this is to say that goals are useless…goals are good for planning your progress and systems are good for actually making progress." And that's what I want this year. Progress MADE.